"Extremely good Video."
delete This is by far the best Samantha in Waders Movie. Everything is in it for the waders fan. A very beautiful model, a nice pond and of course beautiful waders which are used where it is meant for, to wade in deep water. Samantha dares to jump of the tree into the water. In one word, excellent. One tip. Maybe for next time, Samantha can take off her sun glasses because she has such beautiful eyes. Furthermore a question. When can we expect an other model doing a video like this. Thank you very much Samantha and the Fantasnica Team for making this A Video.
Bothax,

4/29/13
"Best Clip this year"
delete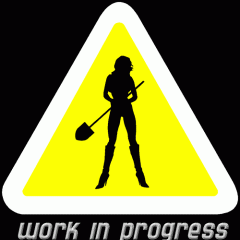 It Looks like real live and fun with the waders and to get wet. That is what i love to see. Pretty Samantha +Great Outfit + great Location = Best Spring Editon
wetgambler,

4/27/13
"Waders in deep water what could be better!"
delete Another superb waders video, Samantha just gets better and better at the deep wading, an ideal place for wading that gets deeper as the video progresses, waders lovers will struggle to find a better video anywhere!
jr2007,

4/25/13